Cameron's Ridge lies in the forests of southwestern North Carolina, within the region of the beautiful Nantahala National Forest, northwest of Murphy, North Carolina, only a few miles from Georgia and Tennessee. This is a land of green ridges, cut with hollows and bordered with valley streams, rich in wildlife and natural beauty.


East and north of Cameron's Ridge, the Hiwassee River flows towards Tennessee, passing through a series of lakes. Further north are the 5500 ft Snowbird Mountains. Nearby whitewater rivers have cut the beautiful Nantahala Gorge to the northeast and the Ocoee Gorge to the southwest in Tennessee. To the east are the ruby and sapphire mines on Chunky Gal mountain. For nature lovers and naturalists, this is a fantastic area.


The rippling waters of Thompson Creek run along scenic Highway 294 where Cameron's Ridge reaches down to touch the valley. The 2,000 foot ridgetop is 400 feet above the highway, with great mountain views to the northeast and southwest. A meandering nature trail connects the ridgetop, through a deep hollow, to a spring in a rhododendron grove just above the creek. This beautiful land will be developed by blending the home sites within the environment to keep the natural beauty.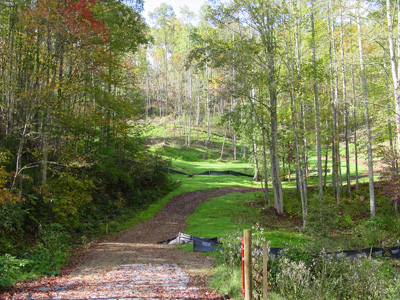 Entrance
Prior to Development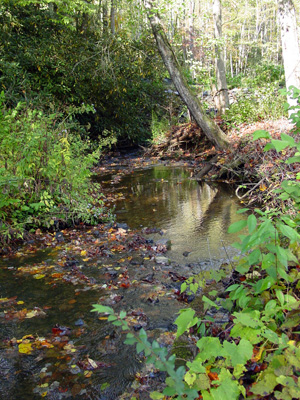 Thompson Creek